The Holland Festival 2023 will have many stallholders including merchants, food vendors, charities, exhibitions, and information booths. Some of the foods on offer include…
Kibbeling – Fish bites as only the Dutch can make it – Street Food to die for.
Herring – (may not be available – because of the time of the year) It is not for the uninitiated – but the Dutch love them – are you brave enough to try one if you are not Dutch?
Frites with all the famous Dutch sauces, including mayonnaise, currie, satay sauce & onions etc.
Olie Bollen – Actually a New year's eve speciality, that the Dutch love do much, it has become street food.
Bitterballen (2 vendors)- available as bar food in every bar in Holland
Poffertjes (3 vendors) – mini pancakes – Street food all over the world now
Stroopwafers (3 vendors) – Every Dutch carnival and street market sell these warm delicacies
Appelflappen – Maybe the favourite pastry on Holland
Kaas souffles (2 vendors) – A delicious way to each Dutch cheese warm!
Stampot met rookworst – A winter delight, that can be eaten anytime. (maybe not in Summer)
Rookworst – Possibly Europe's best way to eat sausage ( with due deference to all Germans)
Hutspot with rookworst – a different version of Stampot met rookworst (maybe not in Summer)
Indonesian foods – The Dutch love Indonesian foods
Erwten Soep – Pea Soup as only the Dutch can make it. (maybe not in Summer)
Bahmi & Nasi Goreng- The Dutch love Indonesian foods
Frikandel Speciaal – A Dutch way of eating sausage as a street food.
Kroketten (Croquettes) (2 vendors) – The favourite snack food in Holland?
Broodje Haaring (Herring on a roll) – Just yum!! But are you brave enough to eat raw fish?
Broodje Paling (Smoked eel on a roll)
Huzarensalades ( Russian Salad)
Broodje fillet Americain (Raw premium mince on a roll)
Twisted Aardappels  (potatoes) on a stick (stok) (2 vendors)
Carnival food
Coffee (2 vendors)
Ice cream with a touch of Dutch: with hagelslag, muisjes and speculaas & stroopwafel crumbs.. (3 vendors)
Refreshments on offer include…
A bar selling Bavaria Beer, La Trappe Beer, Red & White wine,  Champagne & more
Lemonade stands (2 stalls run by the Rotary Club of Belgrave)
Milka shakes, Smoothies and more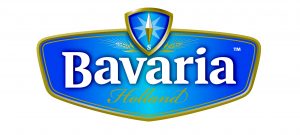 Businesses founded in the Netherlands, businesses owned by people of Dutch Heritage, and/or importers of Dutch products are invited to get involved. At least 30 have already signed up.
An example of the other items on offer is
Anne Frank – mini expo – learn about one of the true heroes of WW2.
People Movement expo – about Dutch immigration to Australia
Dutch Courier  expo – 60 years of headlines concerning the Dutch in Australia
Phototainment – Have your photo taken in Dutch costume  and receive a free printed copy and also have it sent to your email
Also – Face painting, Pony rides, Petting Zoo for the kids and 2 Dutch Street organs
An much, much more..