Stalls for 2020 are still to be confirmed. Applications will open in October but stallholders can contact us beforehand via Contact Us on this website. Most stallholders have indicated they will be there again.
The Holland Festival 2019 had over 100 stallholders including merchants, food vendors, exhibitions, and information booths. Some of the foods on offer include…
Kibbeling – Fish bites as only the Dutch can make it – Street Food to die for.
Herring – not for the uninitiated – but the Dutch love them – are you brave enough to try one if you are not Dutch?
Frites with all the famous Dutch sauces, including mayonnaise, currie, satay sauce & onions etc.
Olie Bollen – Actually a New year's eve speciality, that the Dutch love do much, it has become street food.
Bitterballen (2 vendors)- available as bar food in every bar in Holland
Poffertjes (3 vendors) – mini pancakes – Street food all over the world now
Stroopwafers (3 vendors) – Every Dutch carnival and street market sell these warm delicacies
Appelflappen – Maybe the favourite pastry on Holland
Kaas souffles (2 vendors) – A delicious way to each Dutch cheese warm!
Stampot met rookworst – A winter delight, that can be eaten anytime.
Rookworst – Possibly Europe's best way to eat sausage ( with due deference to all Germans)
Hutspot with rookworst – a different version of Stampot met rookworst
Indonesian foods – The Dutch love Indonesian foods
Erwten Soep – Pea Soup as only the Dutch can make it.
Bahmi Goreng- The Dutch love Indonesian foods
Frikandel Speciaal – A Dutch way of eating sausage as a street food.
Kroketten (Croquettes) (2 vendors) – The favourite snack food in Holland?
Broodje Haaring (Herring on a roll) – Just yum!! But are you brave enough to eat raw fish?
Broodje Paling (Smoked eel on a roll)
Broodje Makreel (Smoked Mackeral on a roll)
Huzarensalades ( Russian Salad)
Broodje fillet Americain (Raw premium mince on a roll)
Kapsalon snack (impossible to explain – but the best seller at the Abel Tasman club restaurant)
Twisted Aardappels  (potatoes) on a stick (stok) (2 vendors)
Carnival food
Coffee (4 vendors)
Ice cream with a touch of Dutch: with hagelslag, muisjes and speculaas & stroopwafel crumbs.. (3 vendors)
Sweets
Refreshments on offer include…
A bar selling Bavaria Beer, La Trappe Beer, Red & White wine, French Champagne, Cider & Dutch Vodka
Lemonade stands (2 stalls run by the Rotary Club of Belgrave)
Slushies in at least 6 flavours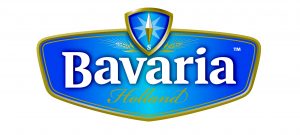 Businesses founded in the Netherlands, businesses owned by people of Dutch Heritage, and/or importers of Dutch products are invited to get involved. At least 30 have already signed up.
An example of the other items on offer is
KLOMPS is an Australian family owned footwear company founded in 2013, after a family trip to Europe made us realise that there was a gap in the Australian footwear market for a this Dutch icon.
Our philosophy is based on providing quality, durable and supportive professional and leisure footwear, made to the highest of comfort standards, for the entire family.
All models are 100% genuine leather. Our medical range includes memory foam gel insoles. So keeping the authentic clogs shape with modern comfort.