The 2020 Holland Festival will feature a selection of Australian performers and artists with Dutch heritage, and (we have to admit), some young artists who just have Dutch friends. Some musicians will perform songs in English, while others will perform a mix of songs in Dutch as well as English.
KEEP AN EYE ON THIS PAGE AS WE UPDATE IT WITH ARTISTS CONFIRMED TO PERFORM IN 2020.
IN 2019 THE ARTISTS BELOW PERFORMED ON THE DAY – AND MANY WILL PERFORM AGAIN IN 2020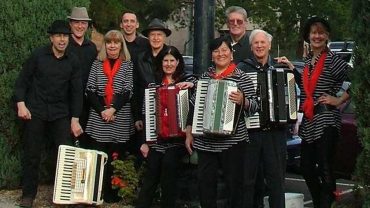 Dutch Accordion music
The Big Squeeze Band have been playing across Victoria for almost 20 years, promoting the accordion and a love for accordion music. They have appeared on ABC Radio, competed successfully against other bands in competitions around Australia, currently perform at various concerts and festivals. Their musical performances include classical, jazz, dance, folk and big band music.​
Visit their Facebook Page (Link to https://www.facebook.com/bigsqueezeband)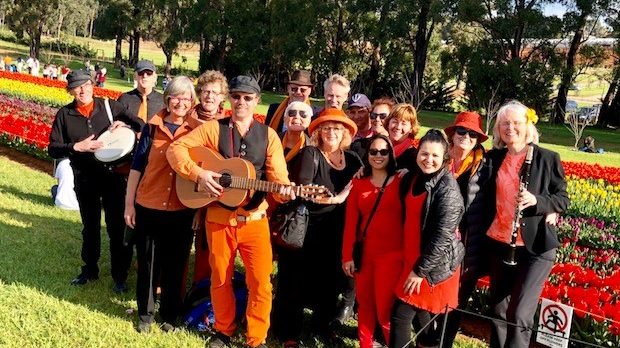 ZING! Sing in Dutch is a community choir and band singing songs in Dutch. Led by experienced choir leader Jeannie Marsh, ZING! performs a huge variety of songs in Dutch, from folksongs to cabaret, hip-hop to waltzes, boppy current pop songs to retro classics. Since forming in 2016, ZING! has performed at Holland Festival 2017, Tesselaar Tulip Festival 2018, Dutch Club Abel Tasman, The Boite, the launch of Dutchies of the Dandenongs, Church of All Nations, and events in the Dutch community. The choir is open to anybody who wants to sing in Dutch, with songs by artists such as Nick en Simon, Guus Meeuwis, Marco Borsato, Noordkaap, Herman Van Veen, Anouk, Wim Sonneveld, Acda en de Munnik, Boudewijn de Groot and many more. Audience singalong encouraged! Zing gezellig met ons mee! https://www.facebook.com/ZINGDutchChoirMelbourne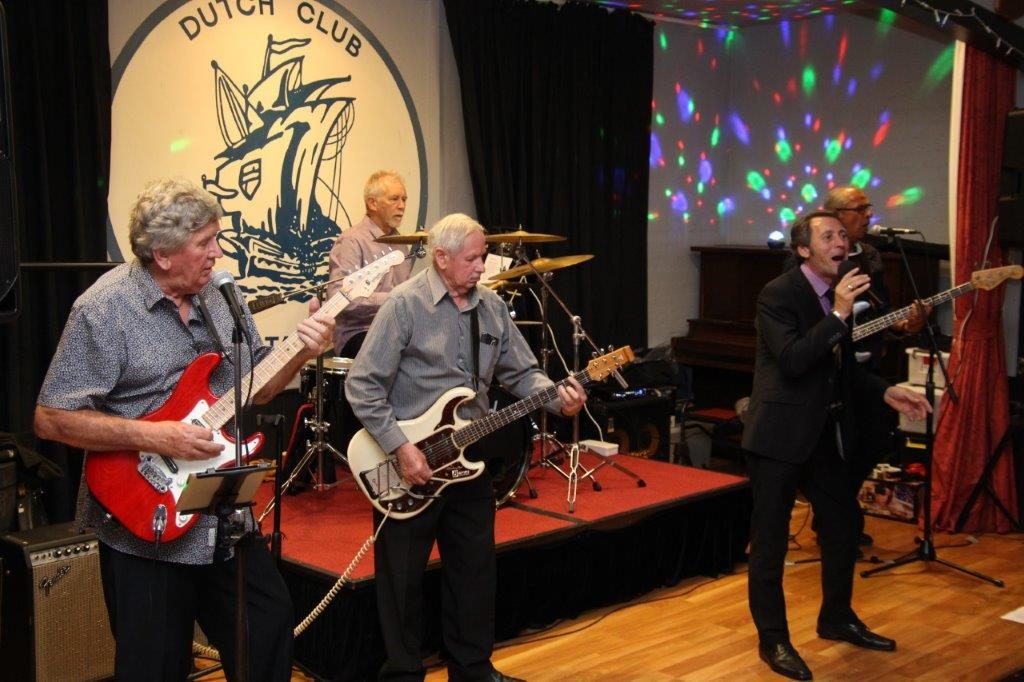 Memphis has been performing in Victoria and Interstate since 1979 and played at the Abel Tasman Club celebrating their 60th Anniversary under the name "Silver Shadows". Consisting of five seasoned musicians with a combined performance record of thousands of hours, they have performed at the Union Hotel-Prahran, The Esplanade-St Kilda, the Musicians Club-Windsor, nearly every RSL in Melbourne and many more. Memphis plays 50's, 60's, 70's and 80's music.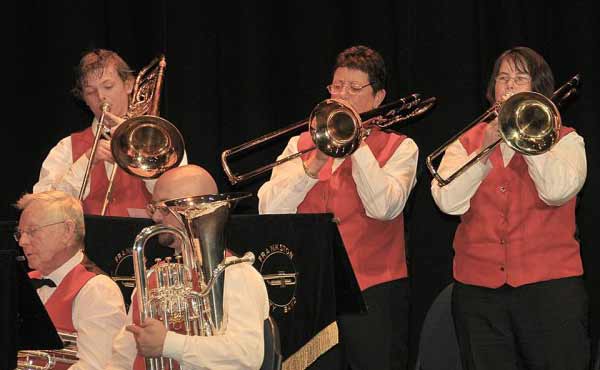 Frankston City Brass Band
The Frankston City Band is a community brass band located in the seaside suburb of Frankston in Melbourne.
The Frankston City Band is hard working band with over thirty members who delight in performing for the community at concerts, parades, and special events.
Visit their website (https://www.frankstoncityband.com.au/)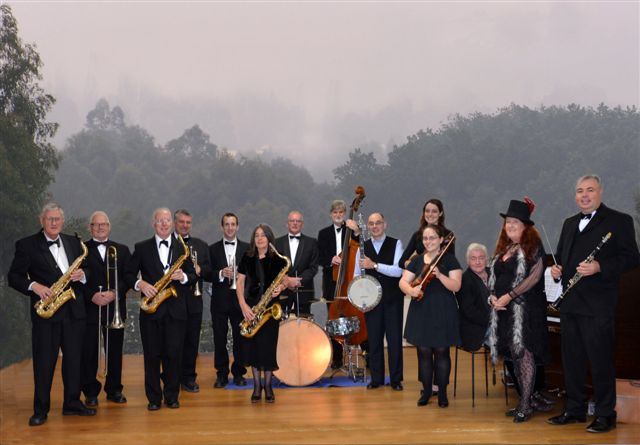 The Dandenong Ranges Hot Jazz Orchestra
The Dutch connection was one of their inspirations – by way of the Joe Watson's Green Mill Orchestra, which was the house band at Melbourne's Green Mill dance hall, which stood where the Arts Centre is located today. The Green Mill was opened in 1926, as a joint initiative by two Melbourne citizens, one of whom was Dutch.  Patrons entered the Green Mill through a full size Dutch windmill and inside were greeted by a lake, twinkling stars in the ceiling and waitresses in Dutch regional costumes.  Luckily the Green Mill Orchestra recorded, on the Coles Embassy Label – Here is an example from 1929 from youtube: The Green Mill also features in the Miss Fisher Murder Mysteries books and TV series set in 1920s Melbourne & was Miss Fisher's favourite entertainment venue. The orchestra have played their 'Hot Jazz" at the Abel Tasman club many times to much acclaim.
Lucinda Da Silva – Solo singer
Lucinda, is fourteen years old and attends Chairo Christian College.  Lucy loves singing and performed at Wrestpoint Convention Centre, Tasmania, at the opening and closing ceremonies of Rotary Club of Casey International District 9820 Conference in Hobart.  She has performed in many school musicals including a lead role as 'Little Inez' in the school production of Hairspray and the role of 'Ariel' in The Little Mermaid.  At the South Eastern and West Gippsland Singing Competitions Lucy has won six first places, two seconds and a third.  She is currently a grand finalist in 'Take The Mike'.  She was invited to sing 'The National Anthem' at the opening of the Men's Victorian Junior Basketball League and will also be singing at Berwick Carols By Candlelight in December.  Lucinda sang at both the Berwick & Hastings Carols by Candlelight in December 2018.  Listen to Lucinda sing Whitney Houston
Jessica is a local singer/guitarist who enjoys performing covers of popular country and pop songs. She has been performing a the Berwick Nights and Sunday Markets at Akoonah Park. She is inspired by the likes of Jewel, Dixie Chicks and Ed Sheeren.
Singer, dancer, entertainer.
At the age of 14, Ashley is a seasoned performer in dance and vocals. She has won many song and dance competitions over the past 8 years and has been a vocalist and dancer in the Victorian State Schools Spectacular for the past 6 years.
Ashley has been involved in television commercials, voice-overs, short film and has performed at various community events such as Casey Kids Carnival, Relay For Life and other cultural festivals throughout Melbourne.  She has been a finalist for Casey's Got Talent & Star Search For A Cause, raising awareness for various charities. Ashley is a dance specialism student of Rowville Institute of the Arts (RIA) and is already planning her career in performance.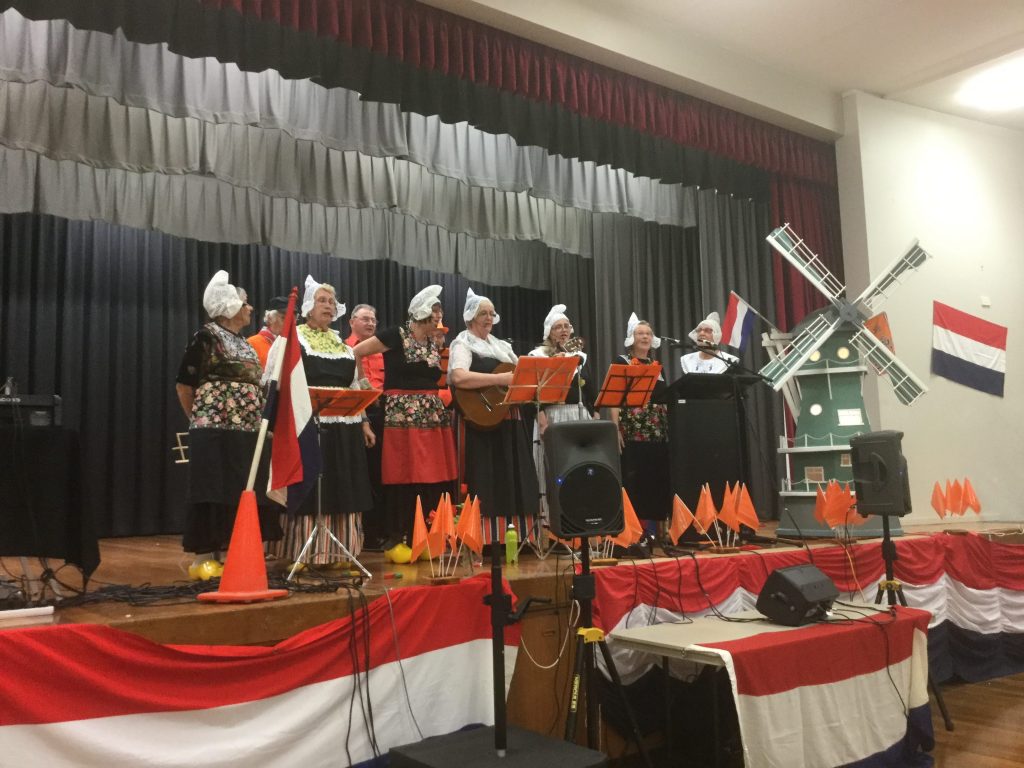 The Zingers are part of GDC (Geelong Dutch Clubs Inc) and perform in nursing homes and festivals in Geelong for the Dutch community. The choir was established in 2015 and consists of 12 singers & mainly sing dutch songs from yesteryear.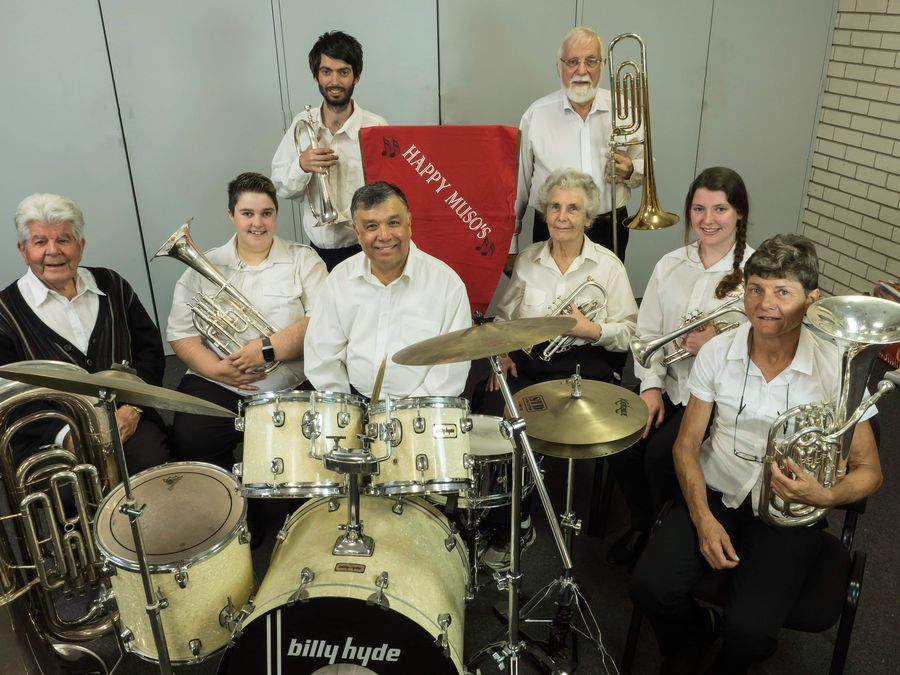 The Happy Muso's Brass Ensemble
A brass ensemble with a European touch. These "muso's" will entertain you with their eclectic mix of Dutch and European music.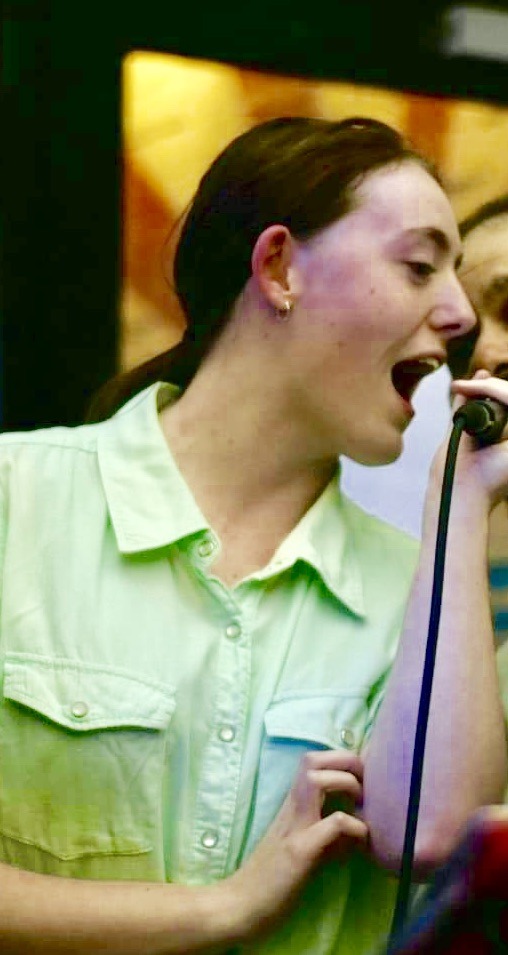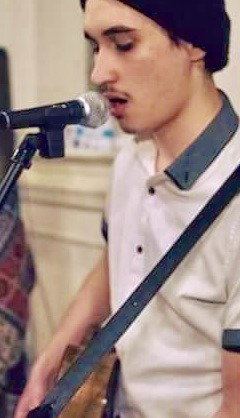 Bianca Loats and Stephen Scully
Bianca Loats and Stephen Scully her guitarist are current music students from AIM that enjoy singing pop songs and writing original music. They have experience in performing at local bars and other festivals. Bianca will be singing a dutch song from the Eurovision Festival in 2015 called 'Walk Along' and a few other songs. Her mum is from Eindhoven, Noord Braabant