The 2023 Holland Festival will feature performers and artists with Dutch heritage. Some musicians will perform in English, while others will perform a mix of songs in Dutch as well as English
THE ARTISTS BELOW HAVE CONFIRMED THEY WILL PERFORM IN 2023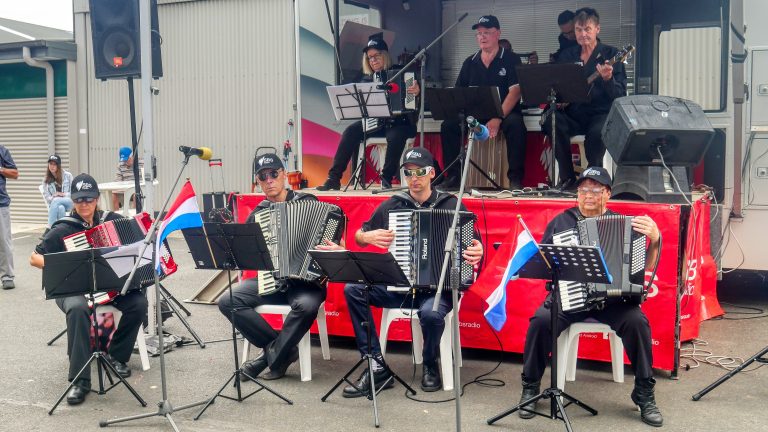 The Accordion Accents Ensemble
ZING! Sing in Dutch is a lively group of singers and instrumentalists who love singing together in Dutch. ZING! performs a wide range of Dutch songs, from traditional children's songs, to retro hits from the 1950s – 1990s, sea shanties, cabaret, and pop-songs by contemporary artists such as Nick en Simon, Three Js, Guus Meeuwis. Since forming in 2016, ZING! has performed with their leader Jeannie Marsh at many events, including Holland Festival, Tesselaar Tulip Festival, The Boite Singers Festival, Dutchies of the Dandenongs. Zing gezellig met ons mee! http://www.zingsingindutch.com/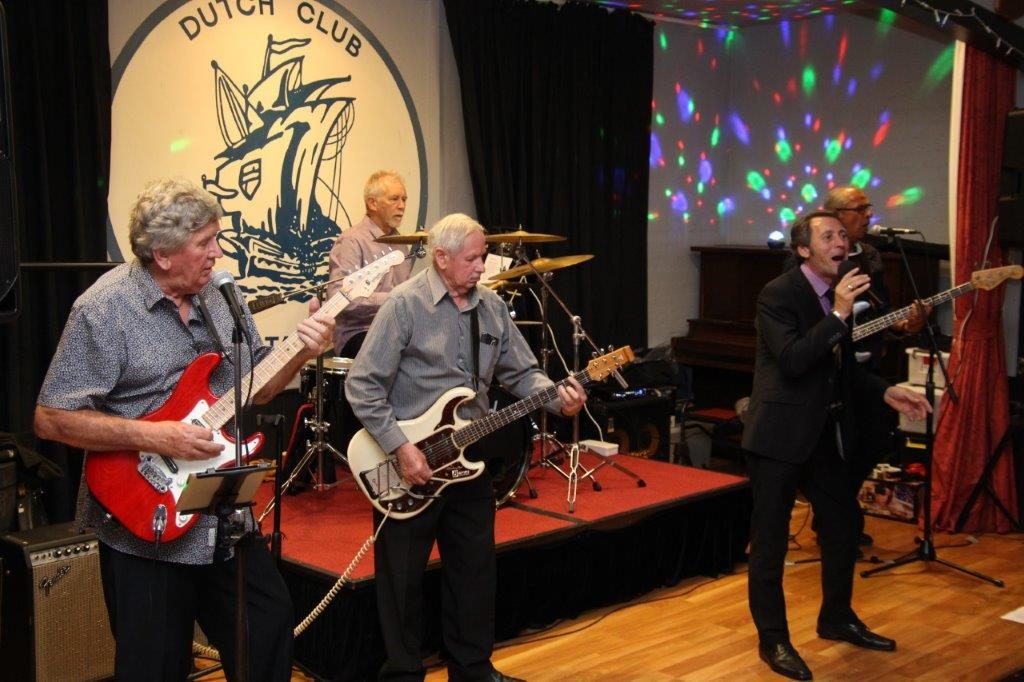 Memphis has been performing in Victoria and Interstate since 1979 and played at the Abel Tasman Club celebrating their 60th Anniversary under the name "Silver Shadows". Consisting of five seasoned musicians with a combined performance record of thousands of hours, they have performed at the Union Hotel-Prahran, The Esplanade-St Kilda, the Musicians Club-Windsor, nearly every RSL in Melbourne and many more. Memphis plays 50's, 60's, 70's and 80's music.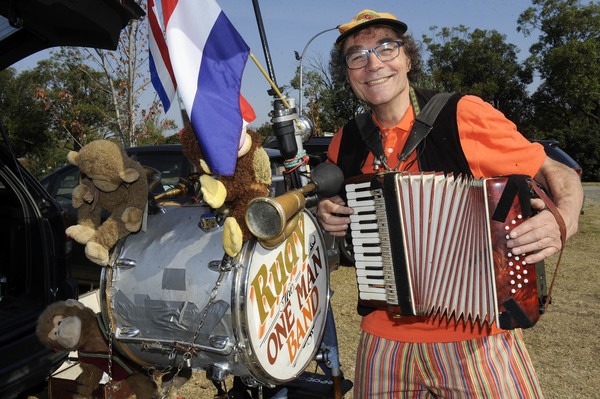 Rudy has been a popular part of the Holland Festival in previous years and his infectious fun lights up the Festival. Rudy this year has been invited to  appear at a judges audition of Australia's Got Talent and let's hope he makes it through to the live shows. He deserves it.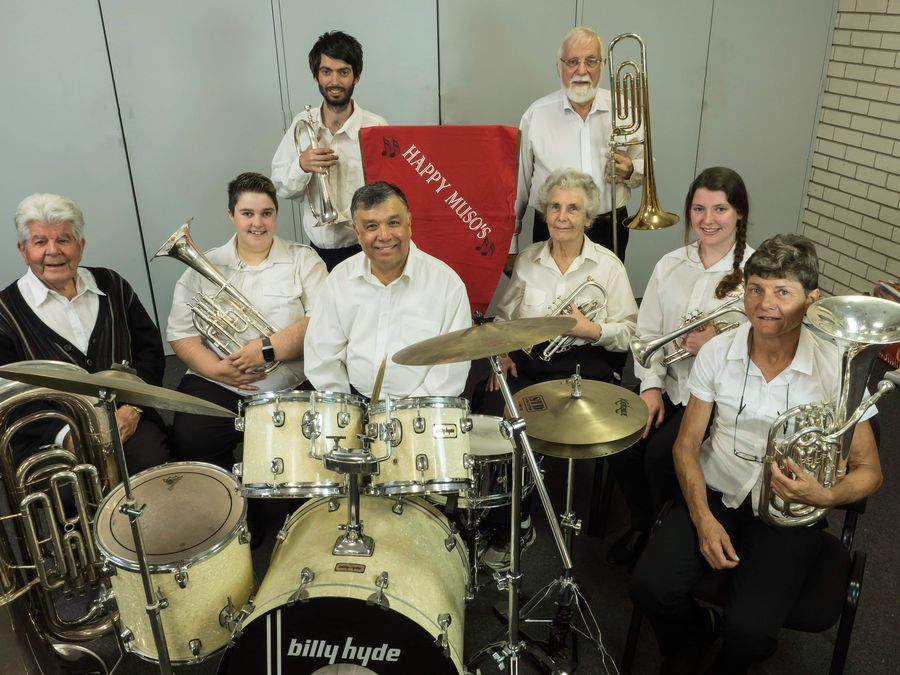 The Happy Musos Brass Ensemble
Happy Musos (formed in 1978 as the Swagman Hofkapel). Previously performed at Dandenong Showgrounds, Sandown & Berwick Dutch Festivals as well as Sint Klaas at Hawthorn Town Hall and Dutch Carnival's Clubs.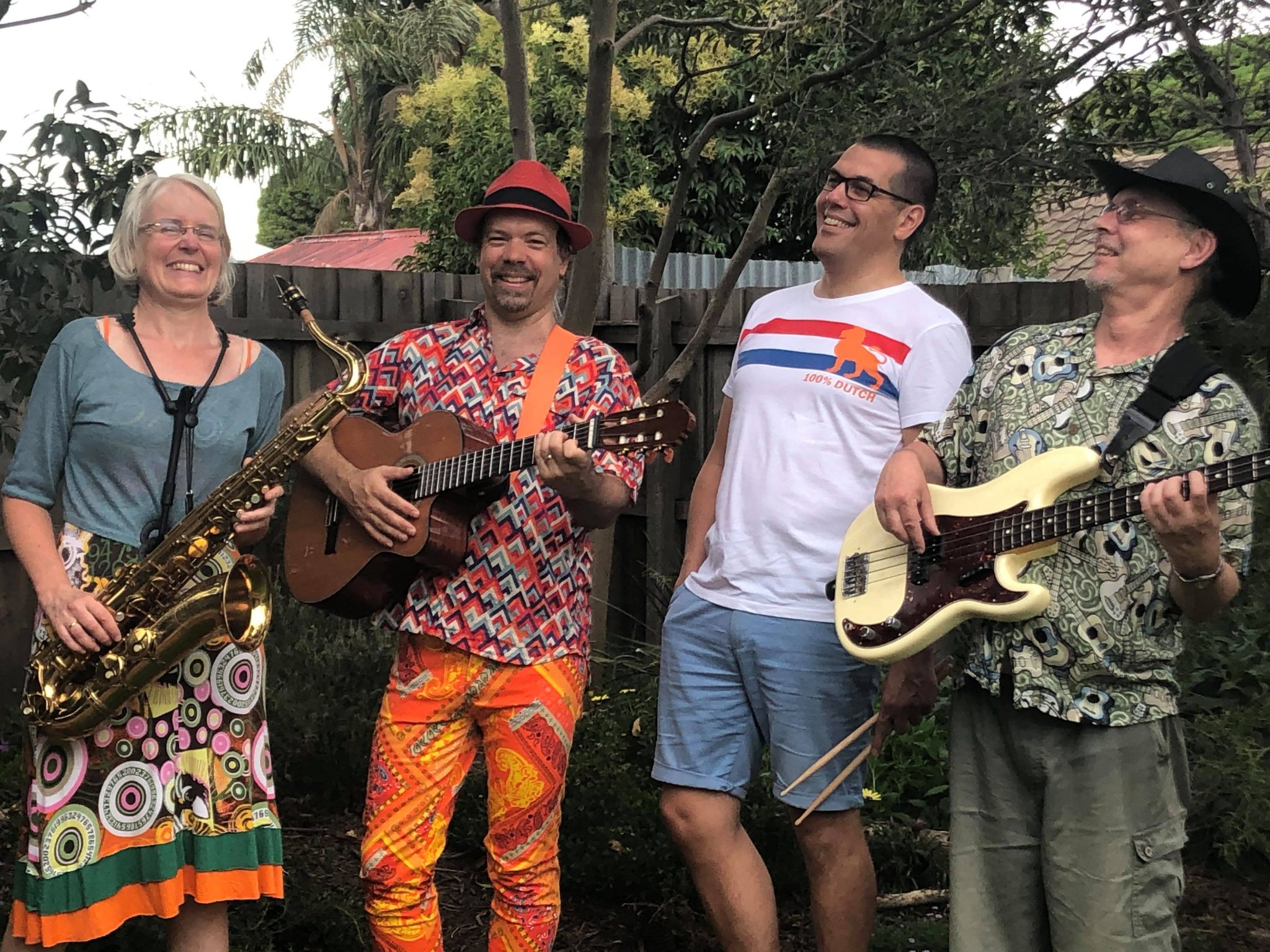 Zuiderkruis
(Southern Cross)
"Zuiderkruis is a Melbourne based 4 piece band that brings some of the biggest Dutch language Pop & Rock hits to life. Old favourites and some of the latest hits in the Netherlands.  If you are looking for some Frank Boejijen, Bløf, Suzan en Freek, Nick en Simon, Marco Borsato, Doe Maar and more, then put on your dancing shoes and come and watch them perform. The band has Margreta Kuijper on sax, clarinet & vocals, Ben Harmsen on bass guitar, Rob Top on drums and Chris Boek on lead guitar and lead vocal."

JingoBa is a 6 piece Melbourne-based band with part-European pedigree. The band's repertoire features Latin, funk and reggae. Their live shows have been described as energetic and pack a mean groove. Infectious tunes and dangerous rhythms typify their sound. From the get go, the band will get you on your feet and moving to the music.oo