The 2023 Holland Festival will feature a selection of Australian performers and artists with Dutch heritage, and (we have to admit), some young artists who just have Dutch friends. Some musicians will perform songs in English, while others will perform a mix of songs in Dutch as well as English.
MOST ARTISTS ARE STILL TO CONFIRM FOR 2023,
(although most have indicated they will be there again).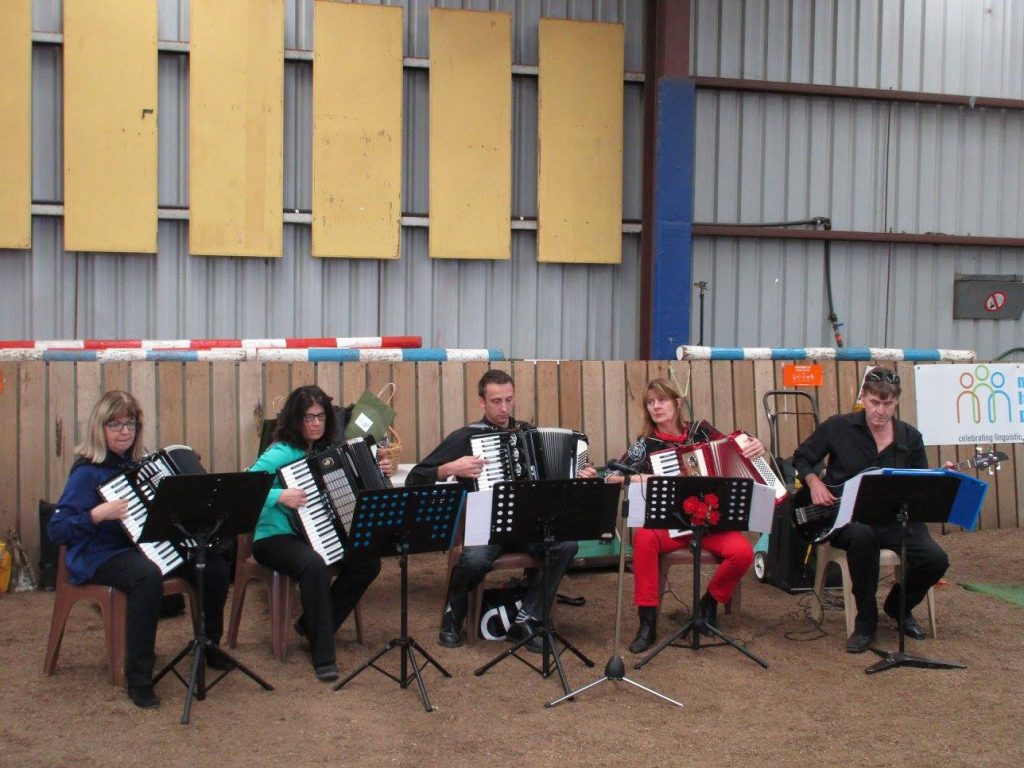 The Accordion Accents Ensemble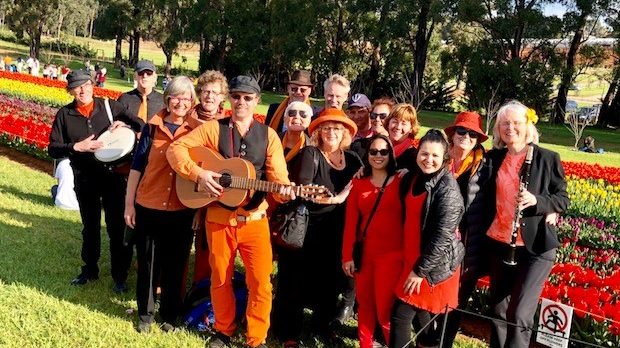 ZING! Sing in Dutch is a community choir and band singing songs in Dutch. Led by experienced choir leader Jeannie Marsh, ZING! performs a huge variety of songs in Dutch, from folksongs to cabaret, hip-hop to waltzes, boppy current pop songs to retro classics. Since forming in 2016, ZING! has performed at Holland Festival 2017, Tesselaar Tulip Festival 2018, Dutch Club Abel Tasman, The Boite, the launch of Dutchies of the Dandenongs, Church of All Nations, and events in the Dutch community. The choir is open to anybody who wants to sing in Dutch, with songs by artists such as Nick en Simon, Guus Meeuwis, Marco Borsato, Noordkaap, Herman Van Veen, Anouk, Wim Sonneveld, Acda en de Munnik, Boudewijn de Groot and many more. Audience singalong encouraged! Zing gezellig met ons mee! https://www.facebook.com/ZINGDutchChoirMelbourne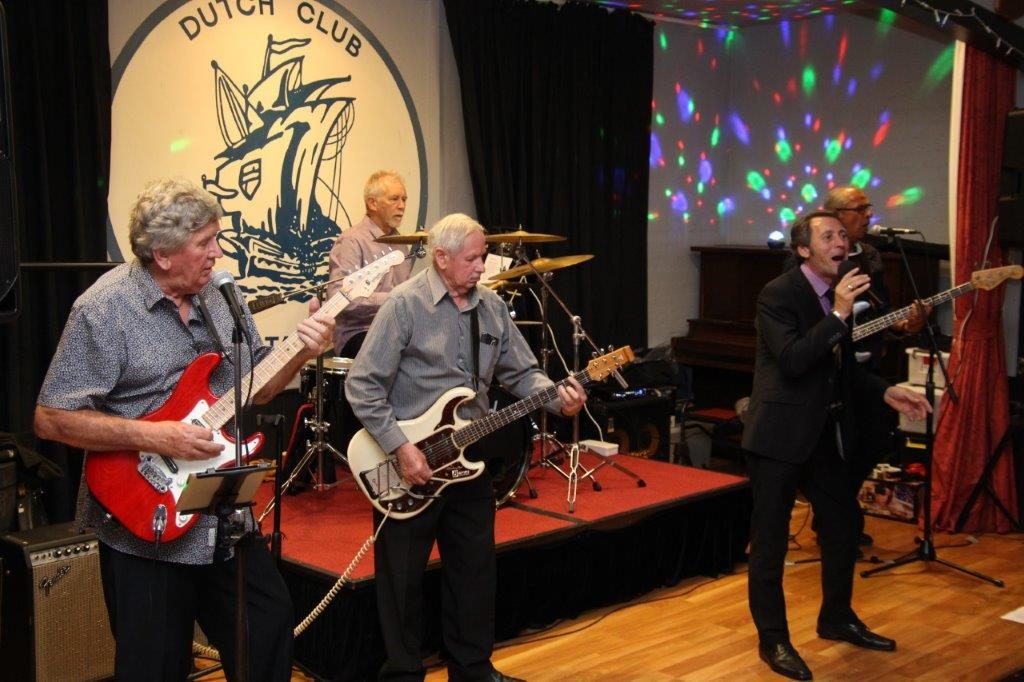 Memphis has been performing in Victoria and Interstate since 1979 and played at the Abel Tasman Club celebrating their 60th Anniversary under the name "Silver Shadows". Consisting of five seasoned musicians with a combined performance record of thousands of hours, they have performed at the Union Hotel-Prahran, The Esplanade-St Kilda, the Musicians Club-Windsor, nearly every RSL in Melbourne and many more. Memphis plays 50's, 60's, 70's and 80's music.
The art of flamenco is presented by a group direct from Spain who have performed in shows all over Europe, performing traditional gypsy flamenco. Led by exceptionally gifte Marcoiris – Musical Director, Guitaist & Composer and Principal Dancer and Choreographer Natalie. Their unique presentations will deliver the essential Flamenco experience. (and "yes" they are not Dutch, but Spain did control the Netherlands for over 200 years)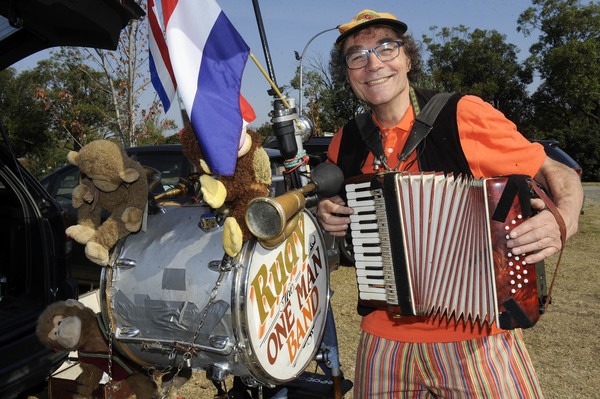 Rudy has been a popular part of the Holland Festival in previous years and his infectious fun lights up the Festival. Rudy this year has been invited to  appear at a judges audition of Australia's Got Talent and let's hope he makes it through to the live shows. He deserves it.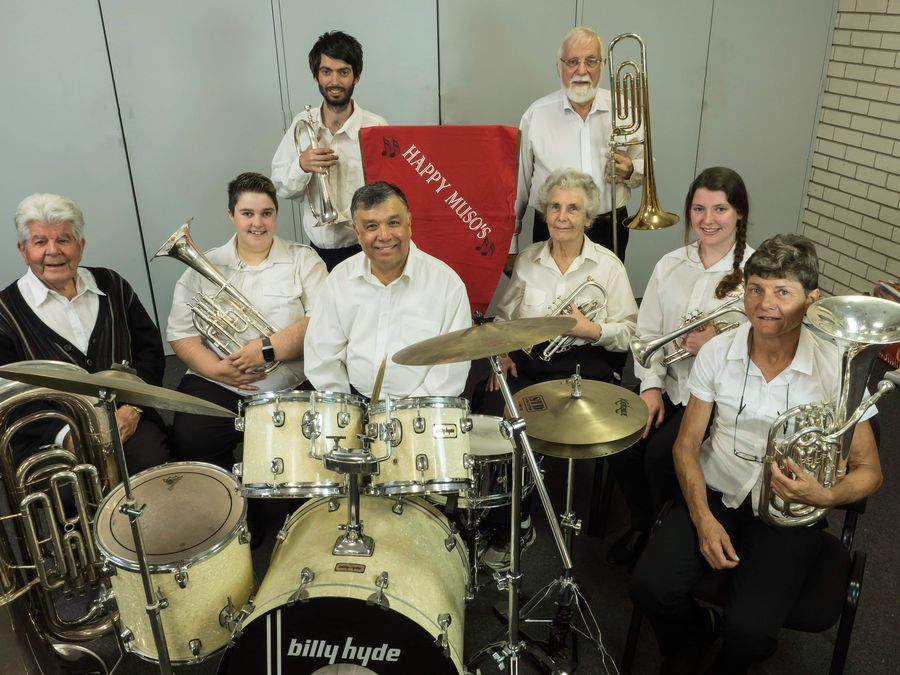 The Happy Muso's Brass Ensemble
A brass ensemble with a European touch. These "muso's" will entertain you with their eclectic mix of Dutch and European music.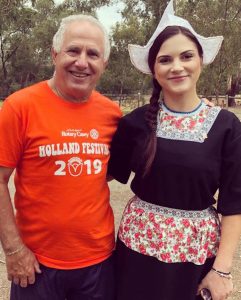 Clog dance work shop by Natalie & assisted by Avianca. Get your feet on the floor and learn and try the basic stepsto some of the best known clog dances. Help us preserve some old Dutch dances in Australia.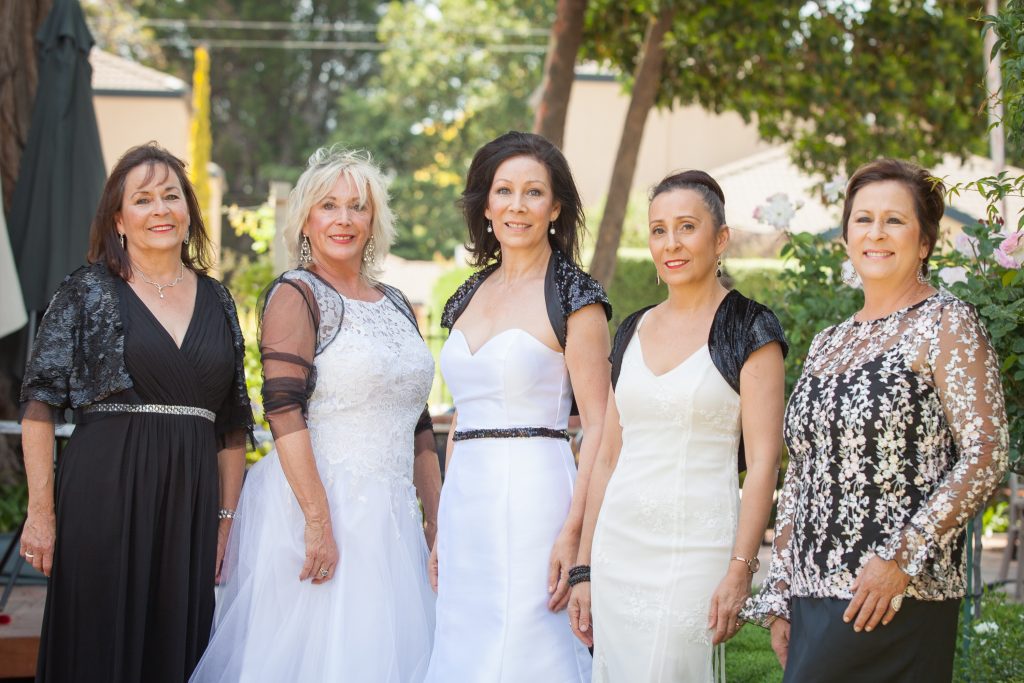 The van Tongeren sisters are a singing group with Dutch hertitage. Their father, Willem Rudolph was from the Dutch East Indies (Indonesia). He was held captive by the Japanese in Nagasaki as a POW for 3 1/2 years. He arrived in Australia where he met and married his Australian wife Stella and together they raised a large family in Melbourne. Music was a focus of their family life. Over the years the sisters have gone on to sing, record and perform together both nationally and overseas. Together they sing songs in four part harmony. Their lively repertoire consists of  a range of styles including contemporary  music, classical ballads and songs from the war years.  Youtube:
Their beautiful signature song- https://youtu.be/IEoU_rEP_IE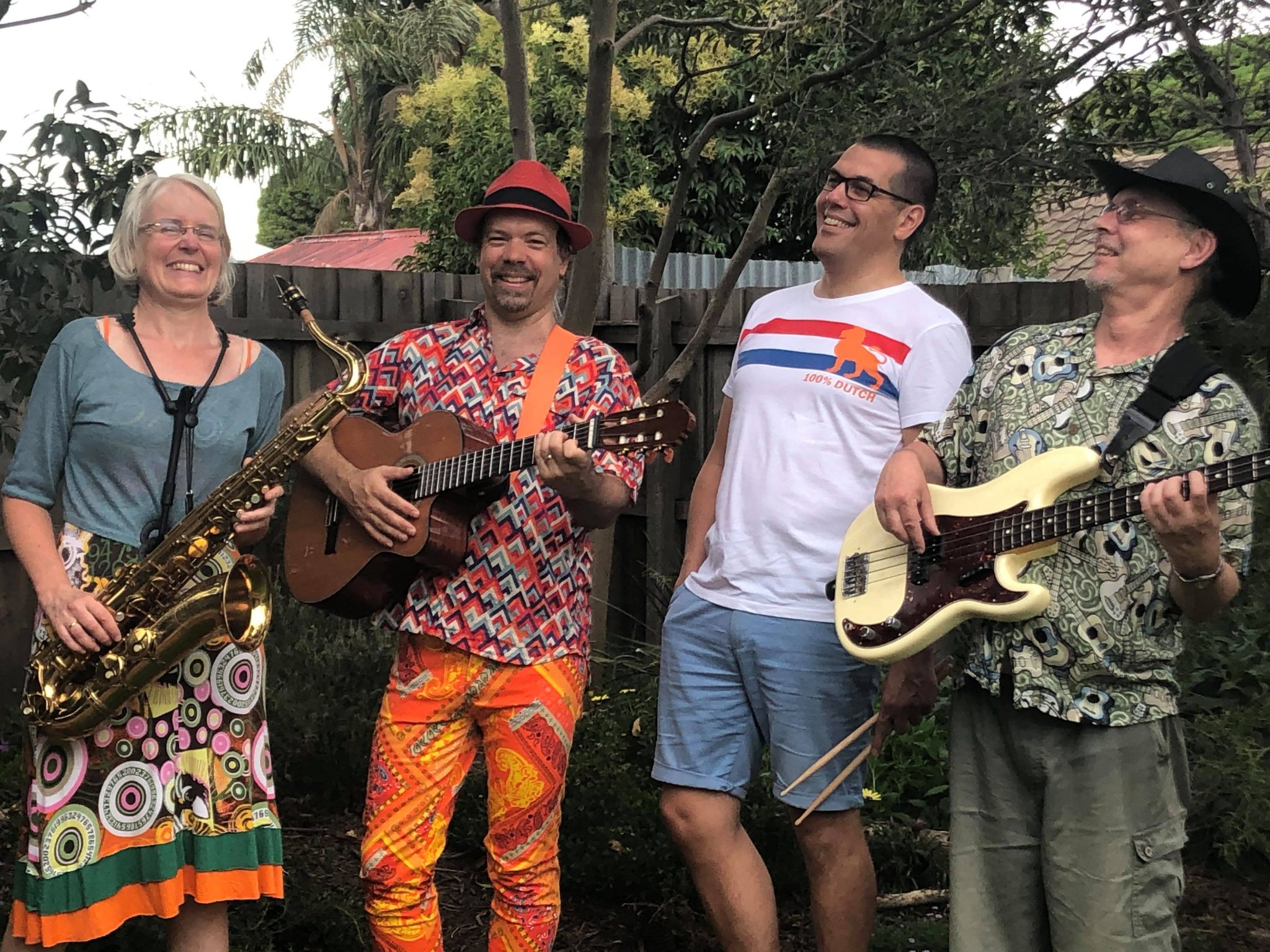 Zuiderkruis
(Southern Cross)
 "Zuiderkruis"  is band of Dutch performers formed especially for the Holland Festival. They are a 4 piece bans that brings some of the biggest Dutch Pop & Rock hits to life. If you are looking for some Frank Boejijen, Acda en de Munnik, Biof and more, then put on your dancing shoes and come and watch them perform. The band has Margaret Kuiper on Sax, clarinet & vocals, Ben Harmsen on bass guitar, Rob Tops on Drums and Chris Boek on lead guitar and lead vocal.